Here are our People:
Natasha Boskic, web developer. She works as a Senior Manager, Learning Design at the University of British Columbia (Faculty of Education). Her focus is on online collaborative and communication strategies, student engagement, different delivery models and culturally-responsive instruction. She manages various projects in the area of eLearning, locally and internationally, such as ePortfolio implementation, accessibility issues, Aboriginal education, Faculty development and training, Mobile technologies, and others.
Dr. Adriana Briseño-Garzón is a Postdoctoral Fellow at the Centre for Cross Faculty Inquiry at the Faculty of Education, University of British Columbia. Dr. Briseño-Garzón's research interest on the social nature of learning includes an examination of the processes through which visitors to museums create meaning across contexts of everyday life, and the influence of people's social and cultural identities in their collective and individual learning experiences.
Dana Brynelsen is a strong disability rights advocate and an advocate for family centred care and full participation of parents in all decisions relating to their child. In her previous role of over thirty five years as Provincial Advisor for the Infant Development Programs of BC (IDP) she supported the development of IDP's and related early childhood intervention programs across BC and elsewhere in Canada and internationally. She has published in the field and with the support of many colleagues created a range of training opportunities for staff. Dana was involved in the development of the Canadian Hard of Hearing Association, the BCFASD Research Society and a range of other University/community/ public and private sector initiatives. Dana continues to work tirelessly on behalf of children, families and early intervention. When she is not working she lives part of the time up the coast where she is learning to kayak and Dragon Boat paddle. These athletic pursuits, new to her lifestyle, have gained her a significant appreciation for Ibuprofen.
Dr. Herb Chan Herbert Chan has worked on many projects in area of health care access and early childhood intervention/developmental services for children with special needs in the past 12 years. He joined the department of emergency medicine after completing his doctoral dissertation on waiting times and waiting lists for early childhood intervention services in BC. He is the co-founder of LINKED- DISC project and was responsible for the early phases of database development.
Dr. Lara El Khatib is the coordinator of the Including All Children and Families project. She also coordinates the Pathways in Autism project and is a sessional instructor in the department of education, at UBC. She is extensively experienced in working with young children with a variety of special needs and their families. Her areas of scholarly interest include the development of young children with special needs, and the inclusion of these children in all aspects of society. Lara's hobbies include hiking, swimming and cooking.
Dr. Hillel Goelman is a Professor at the University of British Columbia in the Department of Educational and Counselling Psychology, and Special Education and is an Associate Member of the Department of Paediatrics and the School of Population and Public Health at UBC. He is an Affiliate Investigator with Developmental Neurosciences & Child Health cluster in the Child and Family Research Institute of British Columbia. Hillel was one of the founders of the Human Early Learning Partnership (HELP).
Hillel's research interests include the effectiveness of early child development programs the theory and practice of interdisciplinarity and the history of childhood. Most of what he has learned about early child development he learned from his sons, Zachary and Nadav, and from his wife Sheryl Sorokin, a child and family therapist. He enjoys meeting with ISGP students, long walks with his dog Caleb in the University Endowment Lands, reading mystery novels, translating Hebrew texts and he obsesses just a bit too much about current and past sports teams who have or who are about to break his heart. Yet again.
Maya Goldstein is a research assistant in the Including All Children and Families and has experience working with young children and with children with disabilities. She completed her Master's degree in Human Development, Learning and Culture from the Department of Educational and Counseling Psychology and Special Education at UBC. Her Master's thesis was on the topic of play and immigration and looked at parent-child play interactions in Immigrant South Asian Families. She moved from Israel to Vancouver in 2006, and tries to explore British Columbia as much as possible either on a bike, while hiking, during road trips or on skis.
AnnMarie MacKinnon is a writer and editor with over a decade of experience working on diverse projects, from children's fiction and non-fiction and cookbooks to magazine articles. She is the principal of The Noun Creative Services. She thrives on finding ways to make language and stories accessible to everyone. When not playing with words, she can usually be found in the kitchen, concocting recipes with which to feed her friends and family.
Juan Carlos Partidas has post-secondary degrees in Advertising and Graphic Design. He has worked within corporate environments related to marketing and design, but he has also been working as a freelance designer and illustrator for a long time. Part of his work can be seen at his online portfolio (http://www.wix.com/jcpartidas/works). When he is not working for one of his clients, he creates cartoons for his bilingual Spanish-English webcomic (http://elrechiste.blogspot.com).
Dr. Mari Pighini is the Research Coordinator with the Including All Children and Families project. Mari has also been a sessional instructor with the UBC faculty of Education since 1997 teaching courses in early childhood /special needs education and currently coordinates the off-campus ECE cohorts for the Masters in Education (MED) program. Mari's background combines a trajectory of over 20 years as a resource teacher and infant development consultant. Her research interests focus on the experiences of parents with at-risk children receiving early intervention/child development support services. Mari enjoys spending time with family and friends, and singing and playing with the Fusion Latina choir and Los Parrranderos ensemble.
Mary Stewart is a research assistant with the Including All Children and Families project. She is completing her Master's thesis and her area of study is the experiences of families living in rural and remote communities raising a child with a disability or developmental delay. Mary has worked as an Infant Development Consultant for the past 15 years. When not studying or working, Mary can be found on the soccer field coaching the Blazin Soccer Dogs, in the garden battling weeds or teaching her cat "La Seine" to sit for treats.
Chanelle Sweeney Bio coming soon.
Dr. Silvia Vilches is a postdoctoral fellow in the department of sociology at Simon Fraser University. She is interested in the connections between university researchers and communities, the ways in which social policy uses community capacity development to achieve aims, and in the intersection between gender, family responsibilities and poverty. These interests originally arose out of advocacy work she did in the 1990s with women and impoverished families, which led her to complete a Master's degree in policy and practice at the University of Victoria. In her PhD work at UBC in the School of Community and Regional Planning, she worked with a team to study the effects of the 2002 welfare reforms on lone mothers with young children. She has worked with First Nations communities and has a special interest in rural communities. She brings her social policy lens, understanding of rural communities and research with families with young children to the Including All Children Project.
Dr. Anat Zaidman-Zait is currently a research postdoctoral fellow at the department of Human Early Learning Partnership (HELP), at the University of British Columbia (UBC). Her research focuses on early intervention and rehabilitation of children who have special needs, as well as their families. Much of her research over the last several years has focused on parental stress, needs, and coping processes, with the main objective of identifying and synthesizing best practices in supporting and empowering parents to develop competence in their child's education and development. Her professional background includes counseling, art therapy, and education of the deaf and hard of hearing.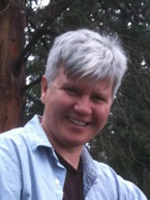 Dr. Bozena Zdaniuk is a social psychologist by training who has been involved in health psychology research for over 12 years. This includes ten years at the University of Pittsburgh, researching and publishing mostly on elderly care giver mental health issues. Most recently, she has been working at UBC in child mental health and the longitudinal development of infants treated in neonatal intensive care units. She contributes mostly by conducting statistical analyses and collaborating on publications.